Nohau has helped over 2000 organizations find a solution that reduces the costs and increases the quality in software development and testing.
Much of their customers focus is on not only the functionality of their products, but also on the quality, safety and security of them. This is their area of expertise.
They are committed to provide Visure Solutions products combined with services for installation and configuration.
Doymus thoroughly know the technology behind industrial systems development and help customers improve productivity of the teams based on the most advanced methodologies and tools. Their purpose is to take customers by the hand from the conception phase of the system to the verification phase.
ITEC Ltd. is an Israeli leading supplier of solutions and services for a wide range of professional industries, as well as for the educational market.
For over 30 years, ITEC is at the forefront of Israel's fast developing electronics industry, representing international leading manufacturers of software and hardware solutions.
Their Vision is to become a natural & preferred choice of customers by providing Visure Solutions combined with services in varied technologies and cleverly engineered advantages to help them stay ahead of competition.
Dahan Tech Co., Ltd. is a company created for creating future value in customer satisfaction through the supply of the best software solutions, such as Visure, for competitive product development, technical support, consulting, and development of advanced technology.
Alliance Rep Brasil is a commercial representation office specializing in electronic components and solutions for the electronics industry. Through the technological innovations of their partners and a strong partnership with leading global and local distributors, their team develops business and creates demand, establishing deep and reliable relationships between suppliers and customers, leading to long-term and profitable business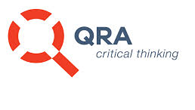 The people at QRA come from diverse backgrounds and have exceptional experience in applied mathematics, physics, enterprise software, and complex systems engineering. Together, they create a defined culture that encourages mass critical thinking throughout every aspect of the team.
Their QVscribe technology, seamlessly integrated inside Visure Requirements, easily improves the quality of requirements documents – reduce rework & increase development confidence.
Kalimetrix SARL was founded in 2003 in Toulouse (France), by a group of Software Engineering expert consultants.
Aware of the modernity of cooperation concepts, Kalimetrix founders decided to adopt the SCOP statute when they created the company:
A Scop (Société COoperative de Production) is a cooperative enterprise where the employees hold the majority of the company's share capital. Employees elect the management team, participate fully in decision-making, manage the company, and share its profits, in accordance with the democratic economic principles of cooperatives.
OpsHub is the leading provider of Application Lifecycle Management (ALM) integration and migration solutions for software development organizations. OpsHub creates a unified ALM ecosystem by seamlessly combining individual ALM systems, enabling agility at scale.
The OpsHub solution provides the most comprehensive out-of-the-box integration and migration solution within the ALM ecosystem. Its span across ALM functionality, includes requirements management, source control, bug tracking, test management, release management, and customer support.
As a provider of the integration and exchange platform agosense.symphony they have positioned themselves in the field of "Development Process Integration" – integrating heterogeneous Application Lifecycle Management (ALM) environments in software and system development into a continuous process chain.
Their product range is aimed chiefly at companies who seek sustainable long-term and independent integration of their development and management systems, or those who have close connections with their business partners.
Aldec, Inc. is an industry-leading Electronic Design Automation (EDA) company delivering innovative design creation, simulation and verification solutions to assist in the development of complex FPGA, ASIC, SoC and embedded system designs.