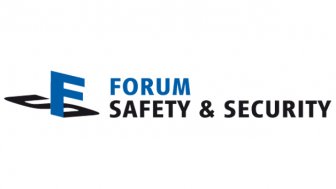 09 - 10 July, 2019
Stadthalle Sindelfingen
Come visit us at Forum Safety & Security
Visure Solutions will attend the Forum Safety and Security in Sindelfingen, Germany, the 9th and 10th of July 2019.
Why you should come and visit Visure at this forum:
Visure team will demo you the latest release of Visure Requirements Management ALM Platform with its New Sapphire Interface,
Our European Sales Leader Mr. Micaël Martins will be presenting the challenges of improving the quality of requirements using Natural language Processing technics.
Please read below the agenda for the presentation.

Tuesday 9th, 11:40 AM
Micaël Martins
European Sales Leader
How, When & Why To Automate The Requirements Quality Analysis Using Natural Language Processing
It is common knowledge that over 60% of engineering errors originate in the requirements (result of several studies, like "An Information Systems Manifesto" from J. Martin). In addition, a study from NASA in 2004 shows that the cost to fix errors increase exponentially with each successive phase of the project lifecycle through which the error remains undetected. However, most systems and software defects are checked and found later in the product lifecycle. Why? The reason is simple: it is usually written in natural language, and teams of automatic tools for this purpose. But today, computational advances in Natural Language Processing help us detect these errors earlier in the lifecycle.
During this presentation we will cover:
Results of several studies showing that the cost to fix errors increases exponentially;
Explaining deeper why teams do not spend enough time in detecting defects during the requirements conception;
Why model-based solutions have not taken the leading place of requirements testing;
A quick introduction to semantic analysis as seen by IREB, INCOSE or NASA;
Vague or unclear requirements, inconsistencies and ambiguities, showing how to avoid them.