Requirements Management Software
Work the way you want. Not the way a vendor imposes on you
Stop raising costs on developing extra features to solve all ALM disciplines with a single tool. Visure Open ALM platform helps you minimize risk, by letting you choose the best tool for each ALM discipline.
Visure Requirements ALM for Systems Engineering
Visure Requirements ALM is a proven, flexible and complete platform that helps deliver quality systems, on time and within budget.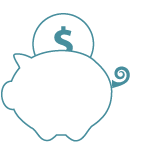 Requirements Management and ROI
Reducing requirements errors and omission, Requirements Engineering tool, capable of streamlining the software requirements process as part of the hardware and mechanical definition process.
By Industry
Visure Solutions offers specific requirements solutions depending on the organization industry. Have a look at them and find yours!!
By Functionality
Find out all the Visure Requirements ALM capabilities by functionality. It is the best way to run a tour through our requirements tool!!
By Standard
Regulations and Standards are key for critical systems development. We have created a list of different standards that Visure Requirements ALM supports.
By Role
Visure Requirements ALM can adapt its full and complete capabilities to you role. Find your role and discover the benefits!!