Info-Tech's Best Application Lifecycle Management Tools Category Report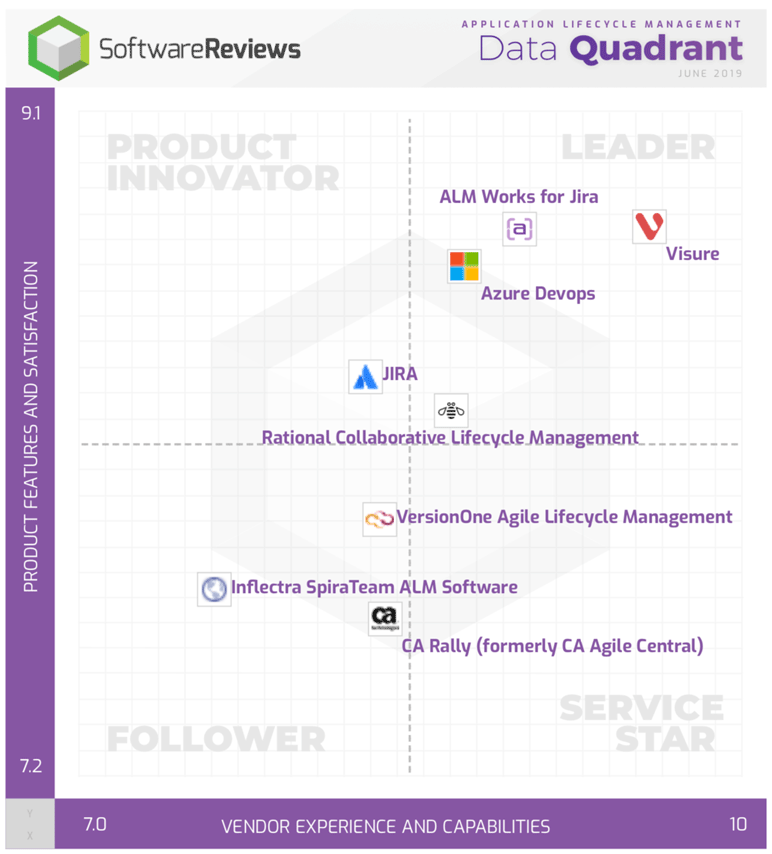 June 2019. Software Reviews, a division of world-class research and advisory firm Info-Tech Research Group Inc., published its 2019 Application Lifecycle Management Data Quadrant Awards naming three Gold Medalists in the space: Visure Solutions, ALM Works, Azure DevOps.
Unlike traditional software awards, Data Quadrant Awards are based solely on user reviews and determined by a transparent proprietary methodology that is available in full in Software Reviews' 2019 Application Lifecycle Management Software Report also published today.
About Software Reviews
Software Reviews is a division of Info-Tech Research Group Inc., a world class IT research and consulting firm established in 1997. Having worked in the vendor space for two decades, SoftwareReviews is a leading source of expertise and insight into the enterprise software landscape and client-vendor relationships.
By collecting real data from real IT and business professionals, Software Reviews provides an accurate and unbiased understanding of complex software purchasing decisions. Our methodology produces the most detailed and authentic insights into the experience of purchasing and owning software.
Download the Complete ALM Category Report: