#1 REQUIREMENTS QUALITY ANALYSIS TOOL & ALM SOFTWARE
Automate Requirements Analysis.
Enforce Compliance & Traceability.
Accelerate Your Timelines.
Unlock efficiency with the leading AI-powered Requirements Quality Analysis software designed to improve speed and quality while lowering risk and cost.

1,000+ Highly Regulated Organizations Trust Visure




All-in-One Requirements Quality Analysis Tool
Enforce traceability and decrease your development cycle times by centralizing the application development lifecycle in a single centralized source.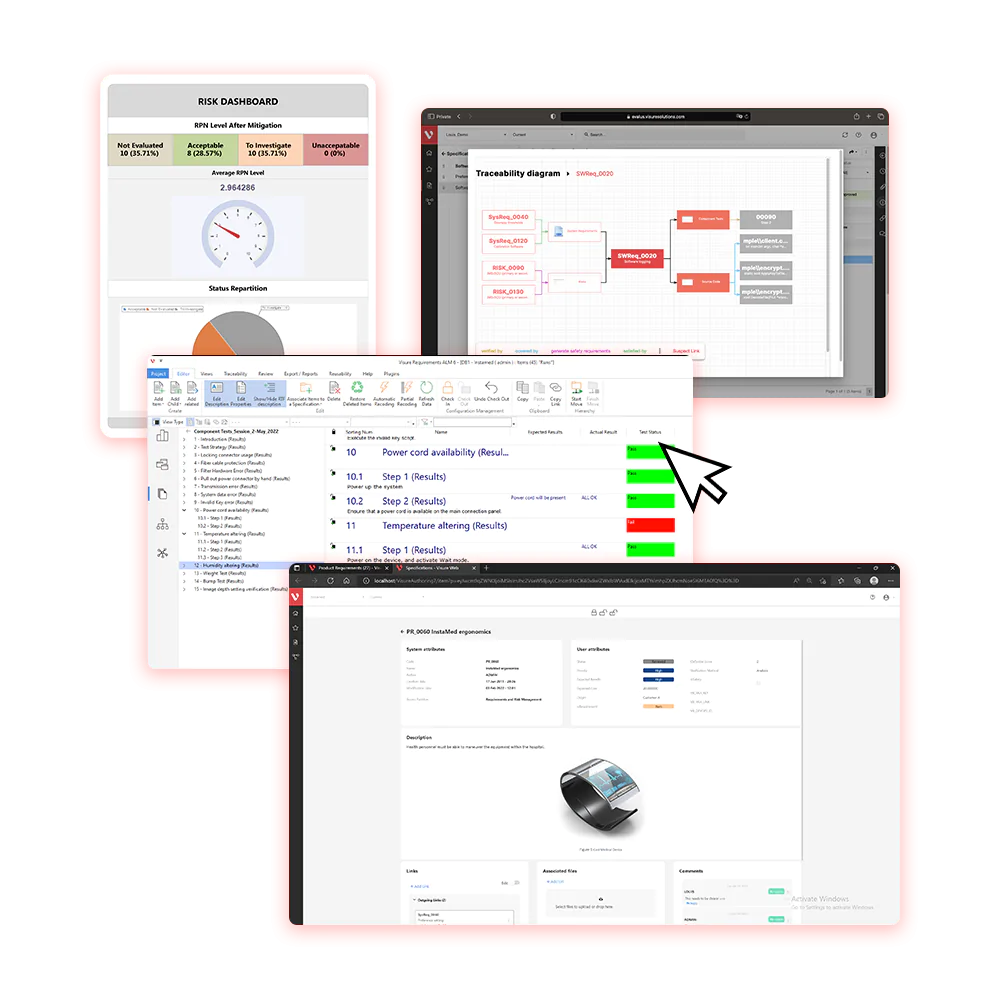 Achieve Project Success with an All-in-One AI-powered Requirements Engineering Solution
Ensure Compliance.
Enforce End-to-End Traceability.
Accelerate Your Timelines.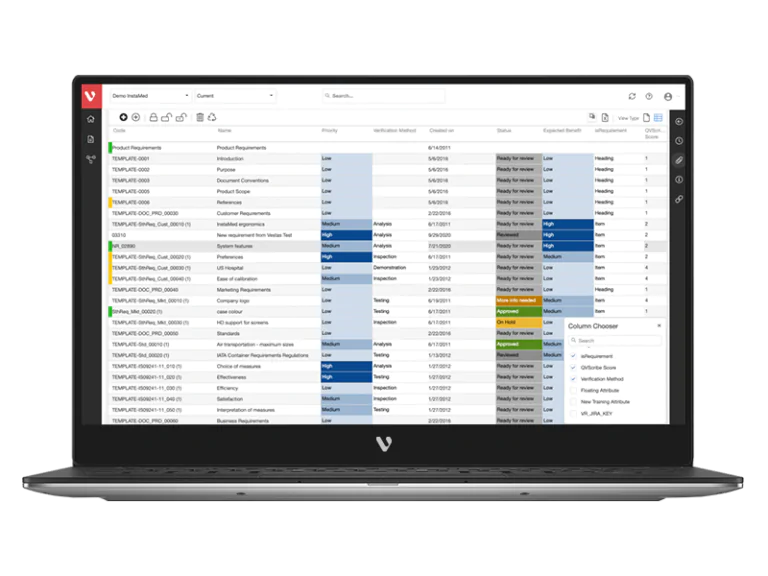 On average, our customers experience:
See what's possible with a modern Requirements Quality Analysis Software
SAVED ON AVERAGE
PER PROJECT
REDUCTION IN TIME
TO MARKET
REDUCTION IN TIME
PREPARING FOR AUDITS
What industry professionals say about us
Michael D.
System Engineer- Aerospace Industry
"Visure tools helped identify deficiencies in our traceability from using traditional spreadsheets for a mission critical customer."
Reza Madjidi
CEO- ConsuNova
"The quicker the developer can demonstrate the proof of the completed reviews, the more credibility they show to the certification authorities such as FAA and EASA."
David Warwick
Software Engineer Lead
"Visure Requirements ALM removes the administrative overhead of keeping multiple Word/Excel documents up to date, while maintaining a flexible approach which fits with our existing ISO processes."
Elena Perez Rodriguez
System Engineer, Lidax Edit Top
"Visure Requirements ALM Platform really simplified the project traceability and impact analysis process, that used to be very time consuming before Visure"
Jacob Hobbs
System Engineer, Mellori Solutions PTY LTD
"Visure has been working very well and we have integrated into our procedures here seamlessly."
As posted in G2, SoftwareReviews and TrustRadius.
Learn how a Modern ALM Software Fast Tracks Compliance & Product Timelines
See how Visure can help you stay ahead of compliance changes & eliminate the repetitive, low-value tasks.