Looking for a requirements management tool?
List of Best Application Lifecycle Management Tools Report by Info-Tech
Software Reviews, a division of world-class research and advisory firm Info-Tech Research Group Inc., published its 2018 Application Lifecycle Management Data Quadrant Awards naming three Gold Medalists in the space: Visure Solutions, ALM Works, Microsoft Team Foundation Server.
Unlike traditional software awards, Data Quadrant Awards are based solely on user reviews and determined by a transparent proprietary methodology that is available in full in Software Reviews' 2018 Application Lifecycle Management Software Report.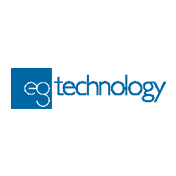 "Visure Requirements removes the administrative overhead of keeping multiple Word/Excel documents up to date, while maintaining a flexible approach which fits with our existing ISO 13485 processes"
David Warwick - Software Group Lead
What are you looking for in a Requirements Management Tool?
Contact with Visure Solutions