Accelerate Compliance with an QMS & ALM Software
Streamline workflows, mitigate risks & automate compliance within a unified solution.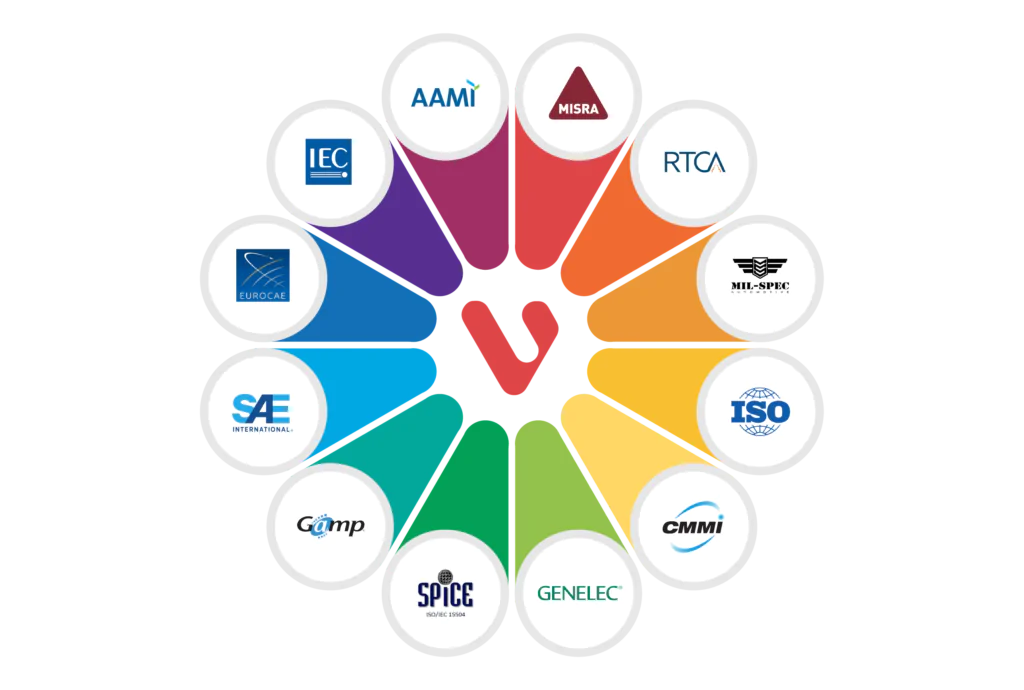 Accelerate Compliance with Automated Checklists
Import your checklist templates, and easily design, customize & automate it within Visure, allowing your team to accelerate your unique standard compliance and review process.
Enforce traceability and decrease your development cycle times by centralizing the application development lifecycle in a single centralized source.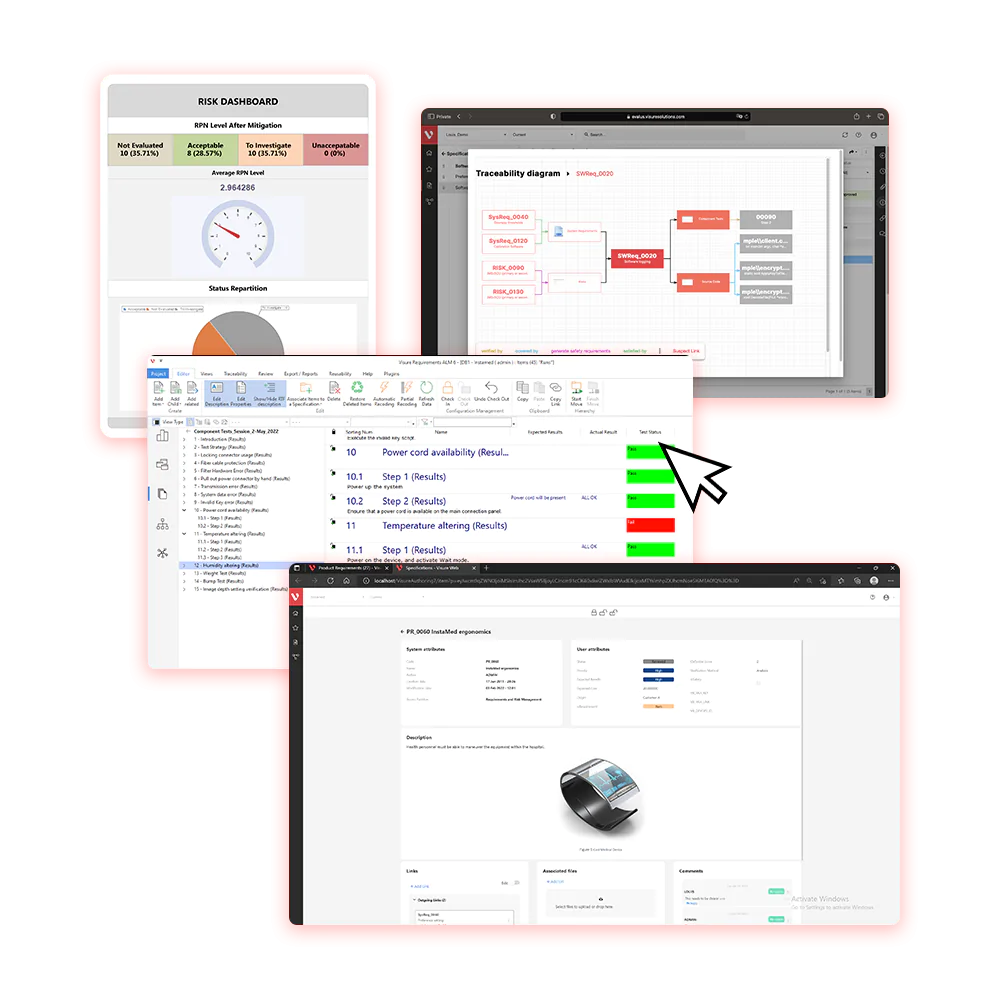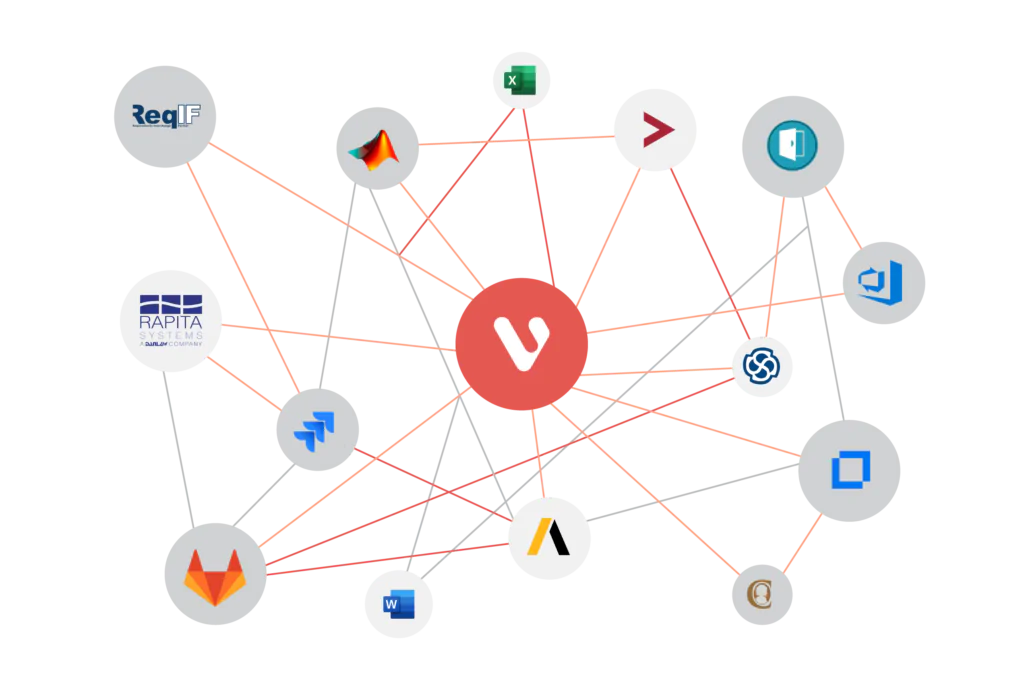 Integrate Seamlessly Between Your Engineering Tools
Leverage the power of Visure to continuously customize and sync traceable information between the best engineering tools, including MS Word and Excel.
An All-in-One Requirements Management & ALM Solution that Accelerates Standard Compliance & Enforces Traceability