Requirements Management ALM platform
Visure Requirements ALM is an easy to use and comprehensive Requirements Management tool. It integrates other processes within the same environment such as risk management, test management, issue and defect tracking, and change management.
What do the best Requirements Management Tools provide?
Visure Requirements supports an automatic capture of elements from MS Word, MS Excel, ReqIF and other sources, in an intuitive way that allows automatic importing and round-trip.
Requirements history and versioning at element and document level. Element tracking, change management, impact analysis and prioritization.
End-to-end traceability from requirements to tests, risks, users stories and source code. All within the same platform.
Test definition, and test coverage for requirements. Tests can be executed in test sessions, displaying the status of the requirements based on the latest execution of the related tests. Test execution dashboards.
Requirements and test sharing across projects. With the reusability support, users can develop a catalog of components which may be reused by other projects to create or update variants.
Users can generate any type of deliverables such as custom specifications, traceability matrices, glossaries or dashboards in PDF, Excel, Word, HTML and other formats.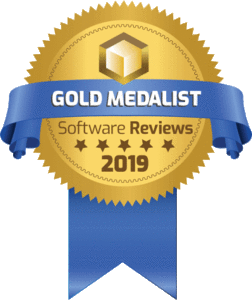 Ranked #1
in Best Requirements Management Tools and ALM Tools research by Info-Tech for the second year in a row
Software Reviews, a division of world-class research and advisory firm Info-Tech Research Group Inc., published its 2019 Application Lifecycle Management and Requirements Management Data Quadrant Awards naming three Gold Medalists in the space: Visure Solutions, ALM Works, Azure DevOps.
Unlike traditional software awards, Data Quadrant Awards are based solely on user reviews and determined by a transparent proprietary methodology that is available in full in Software Reviews' 2019 Application Lifecycle Management Software Report.
Trusted by
some of the best companies in the world