Industry Standards – Requirements Software
Acquisition
Based on process areas of the CMMI Acquisition Model: this solution allows to define one corporate supplier requirements definition and management process in the organization, based on process areas Requirements Management (REQM) and Acquisition Requirements Development (ARD).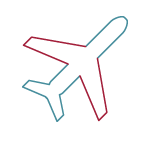 Aerospace and Defense
Do you have to certify that your avionics systems meet safety critical objectives such us the one established by Federal Aviation Administration in the United States (FAA) and the European Aviation Safety Agency (EASA), such as DO-178, DO-254 and ARP4754?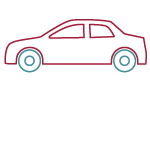 Automotive
By using Visure Requirements, automotive companies will be able to streamline their requirements process in order to achieve compliance with standards such as ISO 26262 and IEC 61508 in a cost effective way and can easily exchange requirements with customers or suppliers using standard formats as ReqIF.
Banking and Finance
Online banking makes software an essential piece in the relationship with your customers. Security, performance and reliability play an extremely important role to build confidence and a long-term relationship. Check how you will be able to improve profitability and lower the cost of compliance to CMMI, ISO 9001 or ISO standards by adding Visure Requirements to your DevOps ecosystem.
Medical Devices
Check how Visure Requirements will help you to streamline the requirements process in order to achieve compliance with standards such as IEC 62304 and reduce time to market in a cost effective way.
Pharma
Validating projects according to GAMP 5 consists mainly of defining requirements and associated tests, (IQ, OQ, PQ) while building traceability between all these elements. Visure Requirements helps with this process and reduces the effort of managing requirements, tracing them with the rest of the artifacts in the project and generating the corresponding reports.
Software Factories
It is a challenge for software factories to follow the customer's processes with the imposed set of tools, and still follow a standard development process in the company such as CMMI. Visure Requirements integrates with MS Word, MS Excel and other ALM tools, combining the internal development methodology with customer processes, enhancing efficiency in every new project.