How to Write Great Requirements 
During this webinar, you'll learn:
The best practices, methods, and techniques for Writing Great Requirements
How to avoid 5 common mistakes when writing Great Quality Requirements
The art of Writing Great Requirements: Writing Great Requirements is a lot like Writing Great Code
How to Measure the Quality of Requirements: All the conditions and capabilities that must be present in a requirement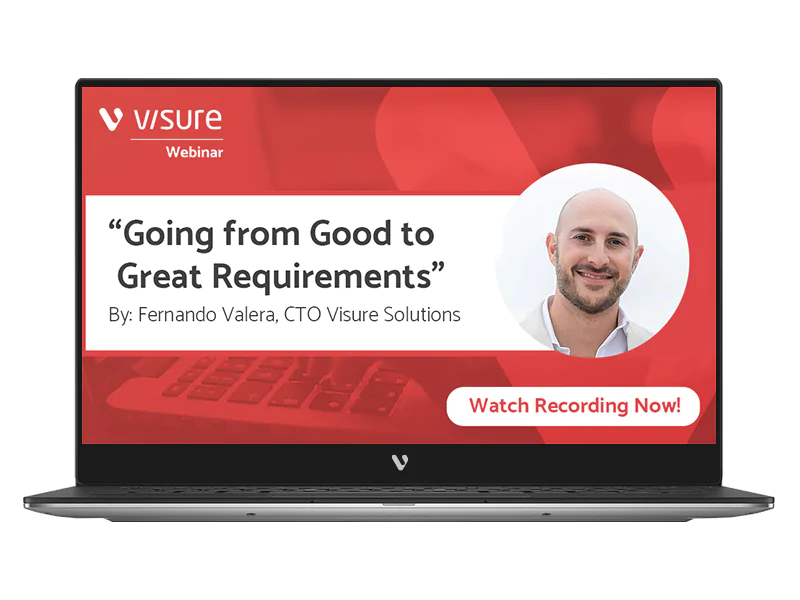 You're just One Step Away from Watching Your Recording
Please fill out the form below to access the recording.
Available for a limited time only.

Trusted by Top Global Organizations
What industry professionals say about us
Michael D.
System Engineer- Aerospace Industry
"Visure tools helped identify deficiencies in our traceability from using traditional spreadsheets for a mission critical customer."
Reza Madjidi
CEO- ConsuNova
"The quicker the developer can demonstrate the proof of the completed reviews, the more credibility they show to the certification authorities such as FAA and EASA."
David Warwick
Software Group Lead
"Visure Requirements ALM removes the administrative overhead of keeping multiple Word/Excel documents up to date, while maintaining a flexible approach which fits with our existing ISO processes."
Elena Perez Rodriguez
System Engineer, Lidax Edit Top
"Visure Requirements ALM Platform really simplified the project traceability and impact analysis process, that used to be very time consuming before Visure"
As posted in G2, SoftwareReviews and TrustRadius.